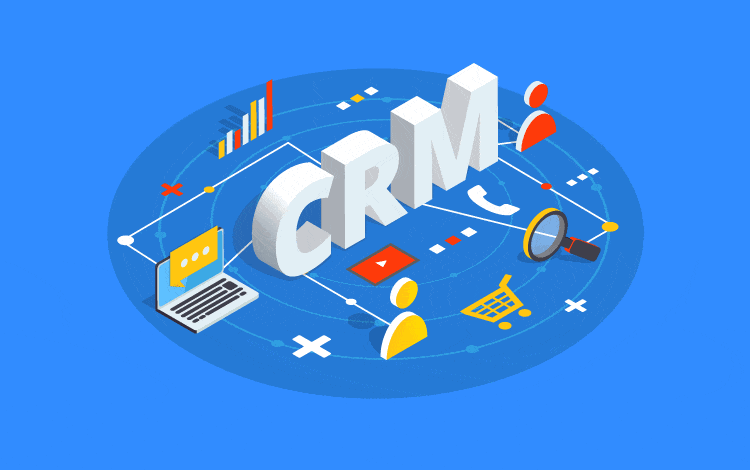 What a CRM is And Why You Should Be using One
For those who might not know, a CRM (customer relationship management/) is a technology used to help streamline customer interactions. It might include everything from gathering and storing pertinent contact information to overseeing marketing initiatives, to handling customer service issues. A CRM essentially is a comprehensive way to stay engaged, and for small businesses, staying engaged is everything.
So what are some reasons that your company might consider implementing a CRM? Glad you asked!
Streamlines communication
We all know that there are a plethora of ways in which clients can now communicate, be it, phone, Skype, social media, email, the list keeps growing yearly. With all of the diverse platforms out there, it can certainly get overwhelming trying to manage them all manually. With a CRM though, missed messages are a thing of the past. And not only can you collect all of the information/data coming in, but the system also organizes it as well.
Saves you money
Saving money where possible, particularly for smaller organizations, is critical. Think of all the people you have out there trying to gather information, jot down notes during sales calls, and engage in conversations with customers. Now, what happens if this vital information gets misplaced or lost altogether. You lose out. With a CRM, you finetune your system and thus bolster your sales presence and productivity
Attracts new clientele
Using a CRM, you're not only helping to maintain an organized database as far as existing customers, but you are also introducing a way to bring in new customers. Allowing you to connect to a variety of business apps and stay on top of things, you foster stronger customer relations, and this way help establish the kind of connections that get you noticed.
If you don't have a CRM, then we highly recommend that you look into the benefits of implementing such a system. It's not only about saving you money but helping you make money as well. We would love to discuss the financial aspects of acquiring technology. First Union's flexible funding options may be the solution you need!
Where to start?
There are quite a few options available. However, for small businesses looking to get their feet wet, we highly recommend checking out HubSpot - A fantastic choice for small businesses. It offers everything you need to nurture leads and customers, for free! There are additional premium, paid-for options to take advantage of, as you grow. With that being said, the CRM is advertised as "100% free, forever".