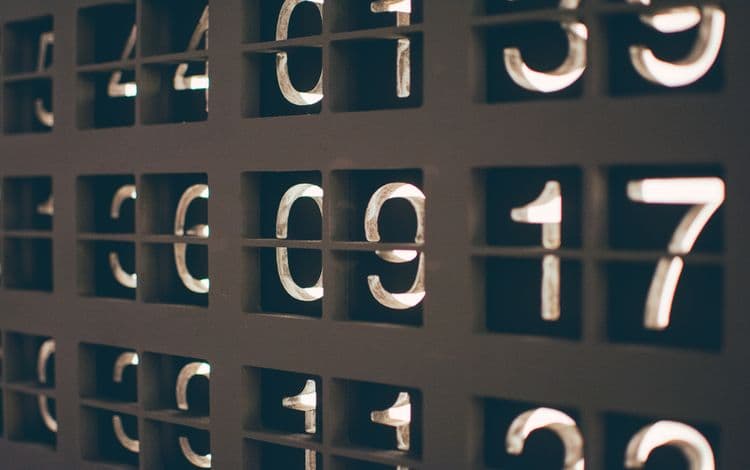 Top Small Business Loan Requirements
When you apply for a small business loan, you are likely going to be asked to submit additional pieces of information beyond just the application itself. The lender will also look into your creditfinancial history in determining whether or not you qualify. Now more than ever it seems that so many small businesses are looking to loans to help them stay afloat during this difficult time. So we thought we'd put together a brief guide as far as what is required when you do go to apply for a commercial loan.
Personal Credit Score
While it is a loan for the business, most lenders will still consider the personal score as well. Especially if your company is still in its infancy and doesn't have much of a track record or business credit history of which to speak, they are going to carefully assess your score. If on the other hand, your business is more than two years old, they may opt to only evaluate the company's creditworthiness based upon a business credit score.
This is why before applying for any such loan you absolutely will want to take a close look at your credit report and see where that score stands. If it is less than ideal, are there steps you can do to help improve it? Look for any mistakes on the report and be sure to clear those up. Additionally, if you turn to a credit monitoring agency they can give you some tips for bumping that score up faster than you otherwise could.
Bank Statements
Bank statements are most definitely going to be required. Lenders will look them over assessing things such as any income fluctuations, debt to income ratio, as well as any taxes you may owe. When you go to a bank to borrow, they'll likely assign you a rating based upon the data they gather. This ultimately enables them to determine whether or not your company is worth the risk.
Keep in mind, they don't simply want to see that you have money in the bank per se; they want to see that the business is generating money regularly, thereby enabling you to pay back any loan given.
Balance Sheet
Hand in hand with your statements, they are going to probably ask to see where your revenue stands and your overall balance sheet. The balance sheet will show your assets, liabilities, and owner equity. When they look at all of these things, they are trying to figure out again if you can pay back the funds. Is there enough incoming revenue? On top of that, once the assets are subtracted from the liabilities and the owner equity factored in, does the business look good enough on paper for them to take that risk.
One thing you can start doing is reducing the amount of liability you have. If at all possible, try paying down some of the principal. This can make a big difference in what that balance sheet looks like.
Cash Flow
Once all of your monthly expenses have been taken care of, how much is left over? This number will show whether or not there is enough there to handle a loan repayment. And you can't necessarily just show them your best month either. The lender will probably compare accounts receivable to those accounts payable. After expenses are paid, how much money is left? This number shows the lender how much of a loan payment you may be able to handle monthly.
Time in Business
Generally, the SBA for instance wants to see that you have been operating for at least two years. This is primarily for a lump sum loan. That said, they do have smaller loans as well as lines of credit that don't require the two-year minimum. If you are applying for an SBA backed loan, you'll need to present two years of tax returns to verify the time in business.
Collateral
Not all loans are going to require collateral. Some though will insist as a way of securing the funds given out. You are going to have to present the lender with a list of all relevant assets. These assets then can be seized if you somehow default on the loan. Assets will generally include property, any equipment; this can also be money that you have coming to you in the form of accounts receivable.
If the prospect of having property and/ or assets are taken if a default should occur frightens you, then you may want to look for other options, unless of course, you are going into the loan confident that there will be no hiccups as far as being able to pay it back. Yes, a loan is a risk, but if you have your ducks in a row and revenue is coming in regularly, you should be fine.
Business Plan
This may not be required by all lenders, but many will want to see a comprehensive plan. And even if they don't require one, if other aspects of your application aren't as strong as they could be, it could be a good idea to submit one anyway. This helps establish credibility; it gives the lender a look at your current situation and your plans. It also shows that you've invested a great deal of time and energy in assessing your own company and consequently all of the elements associated with that.
First Union Lending would love the chance to discuss your business's future. We understand that times are difficult. We want our clients to survive and ultimately thrive. We offer lines of credit, short term loans, SBA loans, and several other financing solutions. With products ranging from 5k to one million, we have the resources to help now. Some get the funds in their account within 2-3 days. We do work that quickly. The process is super easy and a representative will walk you through it start to finish. Call today and let's get started!