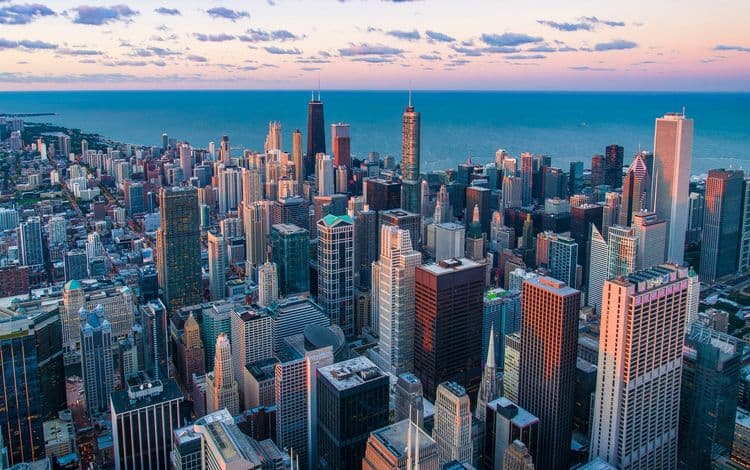 The State of Illinois – A Great Place to Be in Business
When it comes to owning and operating a business, you couldn't pick a better place than Illinois. Ranked by Forbes at number 15 in terms of overall quality of life, not only is Illinois a great state to work but also one in which to live, learn and play. Consider this: Chicago, Illinois is the number one rated metro area as far as corporate investment goes. The University of Illinois system has more engineers graduating than any place else in the nation. And Illinois is the largest exporter in the Midwest. These are definitely some terrific statistics behind which to rally.
First Union has had the privilege of working with a number of Illinois based businesses. With smaller businesses especially, we've been able to get the financing for expansion, new market initiatives, hiring more employees, or even just to weather the slower times. We love working within the state of Illinois and we hope to continue helping many great companies take it to the next level.
Where Can You Find Funding in Illinois?
This is a question that probably many small Illinois companies have. The problem seems to be that banks have become more and more stringent as far as their lending terms and qualification standards. They want to see higher FICOs, more time in business and more collateral. What if you don't meet these criteria—then what?
Here is where our Illinois business loans come in. Our loan programs are flexible and fast. Some companies can even receive funding in as little as two days. With products ranging from 5k to 1 million, we have the financing solution for just about any small business need you may have. We're not focused on a single number—but rather on the entire picture.
It's Time To Get Your Illinois Company the Cash it Needs
Wherever you might be located in the state, we can help. Our resources extend across the entire region, to include:
Chicago
Peoria
Champaign
Rockford
Evanston
Joliet
Elgin
And many others… call today!