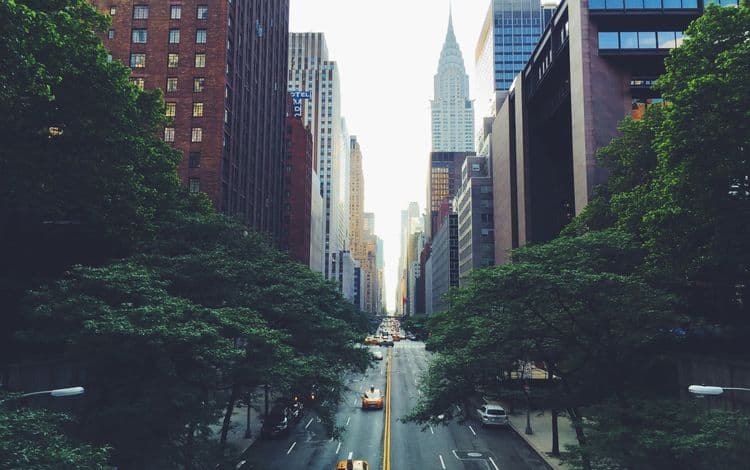 Small Business Loans in New York—They Are Within Reach!
New York certainly boasts a thriving economy. As far as what type of business environment the Empire State has, according to US News and World Report, it ranks number 11 in the country. It's a great place to operate especially if you are in retail, healthcare or manufacturing—among the top New York industries. With a GDP of $1.5 trillion, it ranks up there among the world's top countries, and we're just talking the state of New York.
At First Union, we've dealt with many New York-based businesses. Whether located in the heart of NYC, Manhattan, or those in the central part of the state in areas such as Utica and Syracuse, we have a variety of funding programs tailored to your individual needs and regional climate. It's about understanding what you do and what sort of value your company has—be it an established firm or a newly minted one—brings to the New York economic landscape.
Understanding Where to Turn for Your New York Financing Needs
Many New York businesses will initially look to traditional banks for their funding needs. Here's the thing though, especially if you are a smaller New York business, while the city is home to numerous such enterprises, finding funding is getter more and more difficult. This is because banks are instituting stricter standards, requiring more by way of collateral, and weighing FICO scores more heavily.
Fortunately, we have financial solutions regardless of where you're located in New York. Our merchant cash advance programs, flexible lines of credit and short-term loan options, make it easier than ever for smaller NY companies to find the financial products they need to expand and thrive! The application process is fast, and you're not waiting weeks or months for a decision. Some companies get funded in as little as two days.
We Have a Financing Option for Your New York Business
With a dedicated advisor there to help answer all of your questions, you really can't go wrong turning to First Union for funding. We service all regions of NY state to include:
Manhattan
Long Island
Brooklyn
Staten Island
Queens
Poughkeepsie
Albany
Buffalo
Syracuse
Rochester
Saratoga Springs
And more… call today!