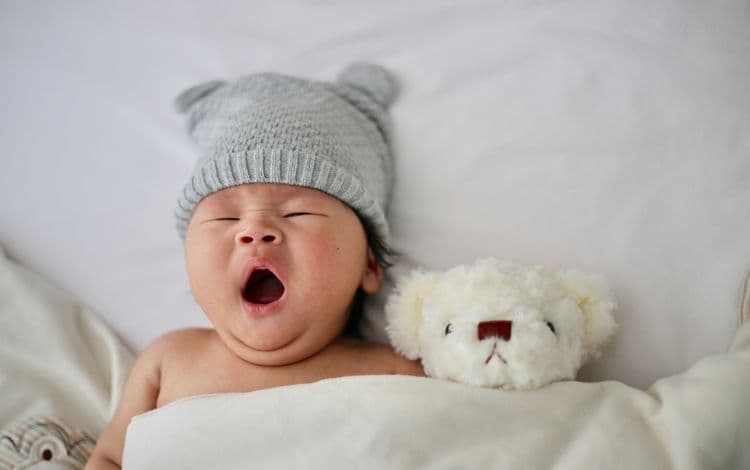 Keeping Your Birthing Center Up with Women's Trends
How do I keep my birthing center current based on women's health trends? What should I consider investing in within my birthing center to stay current with women's healthcare trends? What professionals should I employ at my birthing center? How do I get pregnant women to come to my always-current on women's health trends birthing center?
Owning a birthing center is a blessing and a curse at the same time. You get to bring a beautiful life into the world every day, but you have to keep up with trends to continue to obtain and retain customers. Trends, especially related to women's health, are constantly evolving, which means your birthing center needs to keep up with offerings and availability.
Over the years, out-of-hospital births have increased in the United States. In a study conducted by Professors at the University of Maryland, it was found that "after a gradual decline from 1990–2004, the number of out-of-hospital births increased from 35,578 in 2004 to 62,228 in 2017. In 2017, one of every 62 births in the United States was an out-of-hospital birth (1.61%/). Home births increased by 77% from 2004–2017, while birth center births more than doubled. Out-of-hospital births were more common in the Pacific Northwest, and less common in the southeastern states such as Alabama, Louisiana, and Mississippi. Women with planned home and birth center births were less likely to have several population characteristics associated with poor pregnancy outcomes, including teen births, smoking during pregnancy, obesity, and preterm, low birth weight, and multiple births. More than two-thirds of planned home births were self-paid, compared to one-third of the birth center and just 3% of hospital births, with large variations by the state" (MacDorman, M. & Declercq, E., Trends and State Variations in Out-of-Hospital Births in the United States, 2004-2017. 12/10/2018/).
So what do you do to keep up with women's health trends, while ensuring your birthing center offers the best private care option available? Consider focusing on each woman's specific needs by offering services and support above and beyond the average birthing center.
Focus on Each Woman's Specific Needs
That's why they come to you! If a woman has decided to use your birthing center over a traditional hospital setting, it is because she is looking for a specialized, more intimate experience. Consider expanding your birthing center to offer the following (if you don't already/):
Lamaze Classes On-Site
Not only is it a wonderful process to practice giving birth, but imagine doing it at the location in which you will be delivering your child, surrounded by the people who will share that experience with you. Or for women going at it alone, provide a safe space where she knows that everyone there has her back.
If you find you do not have the space to provide Lamaze classes, partner with a local studio (maybe even offer a discount!/). This way your expectant mothers have a level of comfort discussing all levels of their prenatal care.
Pre-Birth Couples Therapy
Hiring a clinical psychologist and offering on-site couples and prenatal therapy can bring your birthing center a lot of business, while also staying ahead of women's trends. A holistic view of a woman's birthing process, from fertilization to postnatal care, includes changes to everything around your clients, which means they could benefit from professional support if they do not already have a trusted therapist.
A couple's relationship will go through ups and downs, and this is where your birthing center can step in and offer support. Let your customers know you want to be there for them through all phases and relationships of their pregnancy.
Who knows! Maybe your prenatal couples therapy will take off any your birthing center starts offering postnatal couples therapy and dealing with life changes therapy.
Aromatherapy
Aromatherapy has been an extremely trendy therapeutic practice over the past few years. Aromatherapy oil and diffuser companies are sending out representatives to partner with businesses. Consider a partnership. Aromatherapy can relax a woman in labor, a couple in a heated stand-off, or an emotional woman who just found the place where she will give birth to the love of her life.
Offer Massage Therapy On-Site
Along the lines of therapy, consider offering prenatal massage therapy. Not every massage therapist knows the right way to massage a pregnant woman. Oftentimes, pregnant women have to pay more for prenatal massage therapy. Why not capitalize on this, while also ensuring your mother-to-be is receiving massage therapy you know to be the most effective and beneficial.
Customize Client-Requested Birthing Suite Themes
Get creative. Do you have a client who loves flowers? Offer suite customization with their favorite flowers surrounding their birthing platform of choice. Fill her tub with roses. Line the windows on her bed with peonies. Bundle lavender around the room. Do you have a customer who has seven sisters and wants all of them in the room with her? Have an extra-large suite on-site, so you can accommodate those with different situations.
Every client is different. Listen to what they're asking for. Decorate, within their (and your/) budget accordingly, and offer services, including some of those listed above, during the birthing process.
A woman's surrounding has everything to do with her mood and energy. Any relief of stress will go a long way while giving birth to their baby.
Direct-Connection to Local Hospitals
Always make sure you maintain a solid relationship with the local hospital, where you can guarantee direct transportation for the patient, if god forbid anything happens to your client, to the hospital. Make sure you communicate that to every client. They need to know any safety measures you are taking to make sure they have the healthiest and most supportive birthing situation possible (outside of a hospital/).
Utilize Social Media to Keep Everyone In-the-Know
Hop on the bandwagon… you need to have social media. Staying up on trends is putting your birthing center's brand out there. Show customized birthing suites via your Instagram. Tell the story of a woman who gave birth using a new piece of technology, a new suite, or a new method (make sure she's on board, of course!/). Publicize your availability (and make it clear that you're highly sought after with your posts/) and the number of clients your birthing center is looking to take on.
If you add any new programs, like the ones listed above, publicize it via social media. It's free marketing! It's a free way to connect to your community! No matter what you do, always keep in mind women's health trends when running your birthing center.
Do You Want to Look at Your Financing Options?
If you find yourself needing to find funding for your birthing center, First Union Lending is here to help.
We have nine different business loan types to choose from. This means that we're uniquely qualified to help you find the perfect loan to open your small business.
Applying for a business loan doesn't affect your credit. Better yet, your business loan may be approved as soon as the same day.
To discuss our business loans with one of our lending experts, click here or call 863-825-5626. We'll talk about our various business loans and help you find the right one for your birthing center.
Get started with the process now by learning more about our business loan types.